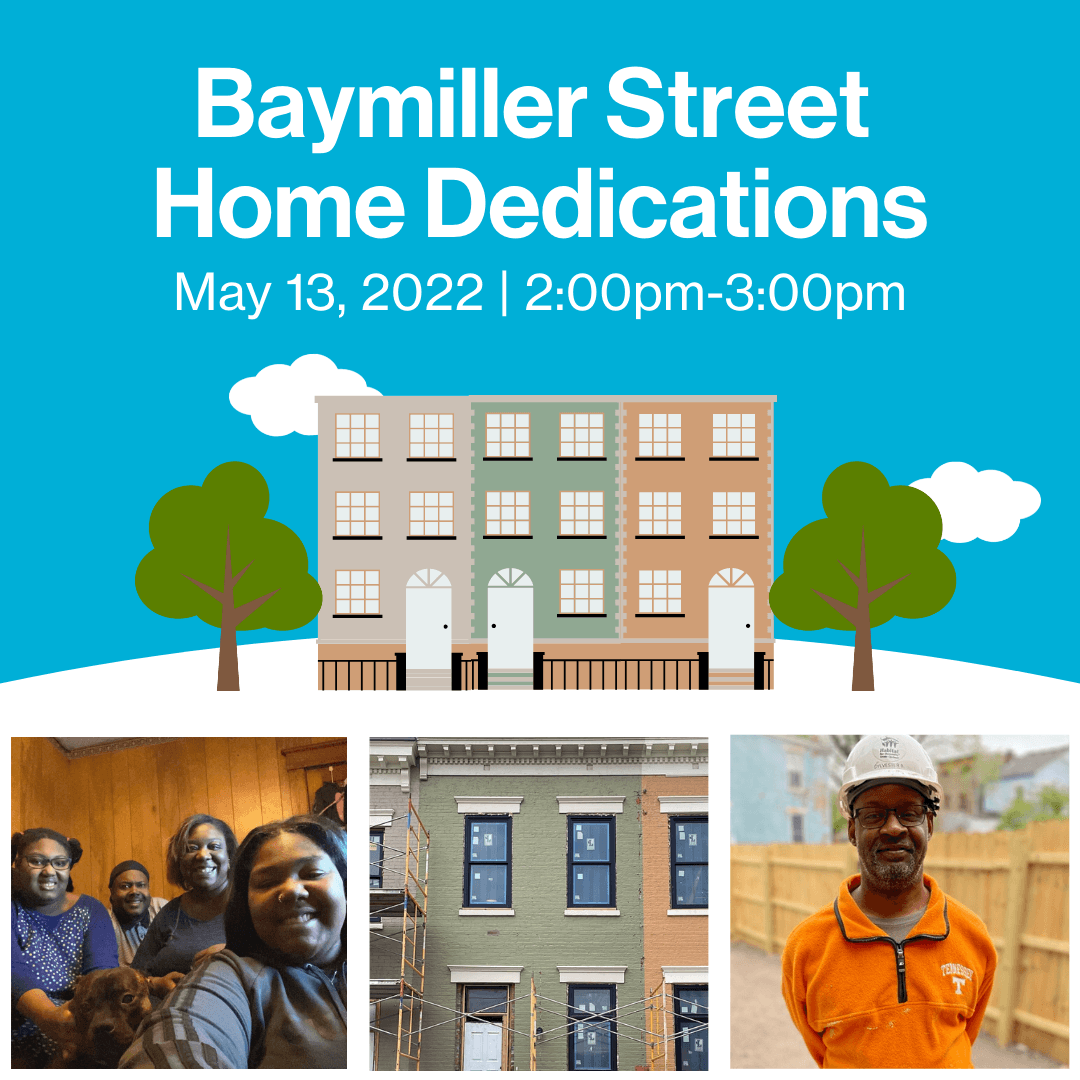 Join us for the home dedications for Habitat homebuyers Conrad, Encosma, and Sylvester and their families on Friday, May 13th at 2:00 p.m. Included is a special celebration of the completion of 1805 Baymiller Street in partnership with Seven Hills Neighborhood Houses!
1803 and 1807 Baymiller Street were built with generous support from Christ Church Cathedral & the HOPE coalition (Ascension & Holy Trinity Church, Cavalry Episcopal, Christ Church Glendale, & St. Thomas Episcopal Church), Barry F. Smith Family Fund, The Anna & Harold Huffman Foundation, P&G, the Greater Cincinnati Foundation, and Habitat for Humanity of Ohio.
A special thanks to our season sponsors: P&G, Ohio National Financial Services, Center Bank, Guardian Savings Bank, First Financial Bank, Union Savings Bank, and Northside Bank and Trust Company.
To participate, please join us in person or online:
1803 Baymiller St., Cincinnati, OH 45214 (street parking is limited – carpooling is suggested)
Watch the virtual ceremony LIVE on Facebook: https://www.facebook.com/HabitatGC