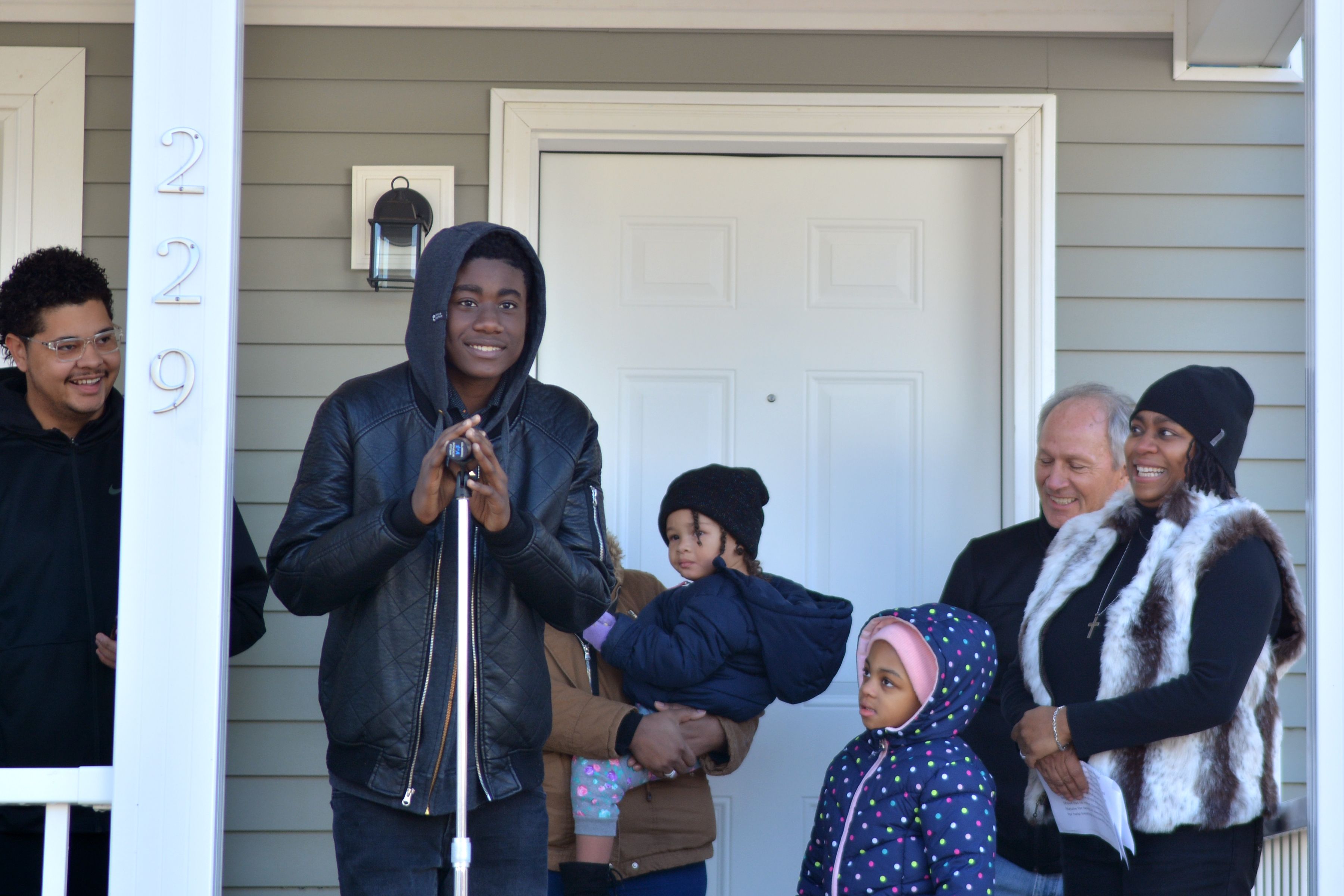 We all agree that the death of George Floyd is reprehensible and was needless. We join with the world in mourning his death. The demonstrations since have called attention to systemic racism that cripples opportunities in this country and is in direct conflict with the Christian morals and teachings that are foundational to Habitat for Humanity.
Habitat for Humanity was born in rural Georgia at Koinonia Farm, when Clarence Jordan and Millard Fuller put their faith in action and created home ownership opportunities with dignity for black sharecroppers. This was not well received by the community surrounding Koinonia and resulted in violence and economic boycotts in an attempt to stop the foundational elements of the housing ministry that became Habitat for Humanity. Equal opportunity housing is at the root of who we are as an organization and has guided our actions throughout our entire history.
The Habitat for Humanity mission is to put God's love into action by bringing people together to build homes, communities, and hope. That is what we do. We bring people together from all walks of life … diverse faith traditions, in wealth or poverty or in between, of any race or nationality, employed, retired, or unemployed, and we focus on a common mission to serve our neighbors in need of affordable housing. Our main goal is helping that homebuyer experience the strength, stability, and self-reliance that we know comes from affordable home ownership. We UNITE on our build sites daily in the war against housing that is inequitable and substandard and in an expression of love for our neighbors. That is who we are and frankly, that is what the world needs more of right now!
We all agree that housing matters. Statistics are clear. Children who grow up in a home owned by their parents are far more likely to graduate from high school and college, experience far less juvenile delinquency, and be more positively engaged in their community. And for most Americans, home ownership is the largest source of wealth creation that can be leveraged to pay for college and to pass on via an estate plan so that the children can repeat the process and become homeowners themselves. 
Before the coronavirus pandemic, more than 18 million families in the U.S. were already spending half or more of their income on housing. Now, with more than 40 million Americans filing for unemployment, and facing additional economic hardship from lost wages, the situation is much worse. Locally, more than 30,000 housing units are needed to address the affordable housing crisis. There is much to do!
In the middle of a pandemic, an unstable economy, and outrage over racism, Habitat for Humanity of Greater Cincinnati will continue to put our mission into action by bringing people together to create affordable homeownership opportunities for our low-income neighbors. I look forward to the post-pandemic day when we can rally hundreds of volunteers together in this mission and spirit. Together we can make a huge difference for hard working families and our community.
I pray that we will unite with a louder voice in advocacy and action for affordable housing across our region.
Ed Lee
President/CEO
Habitat for Humanity of Greater Cincinnati