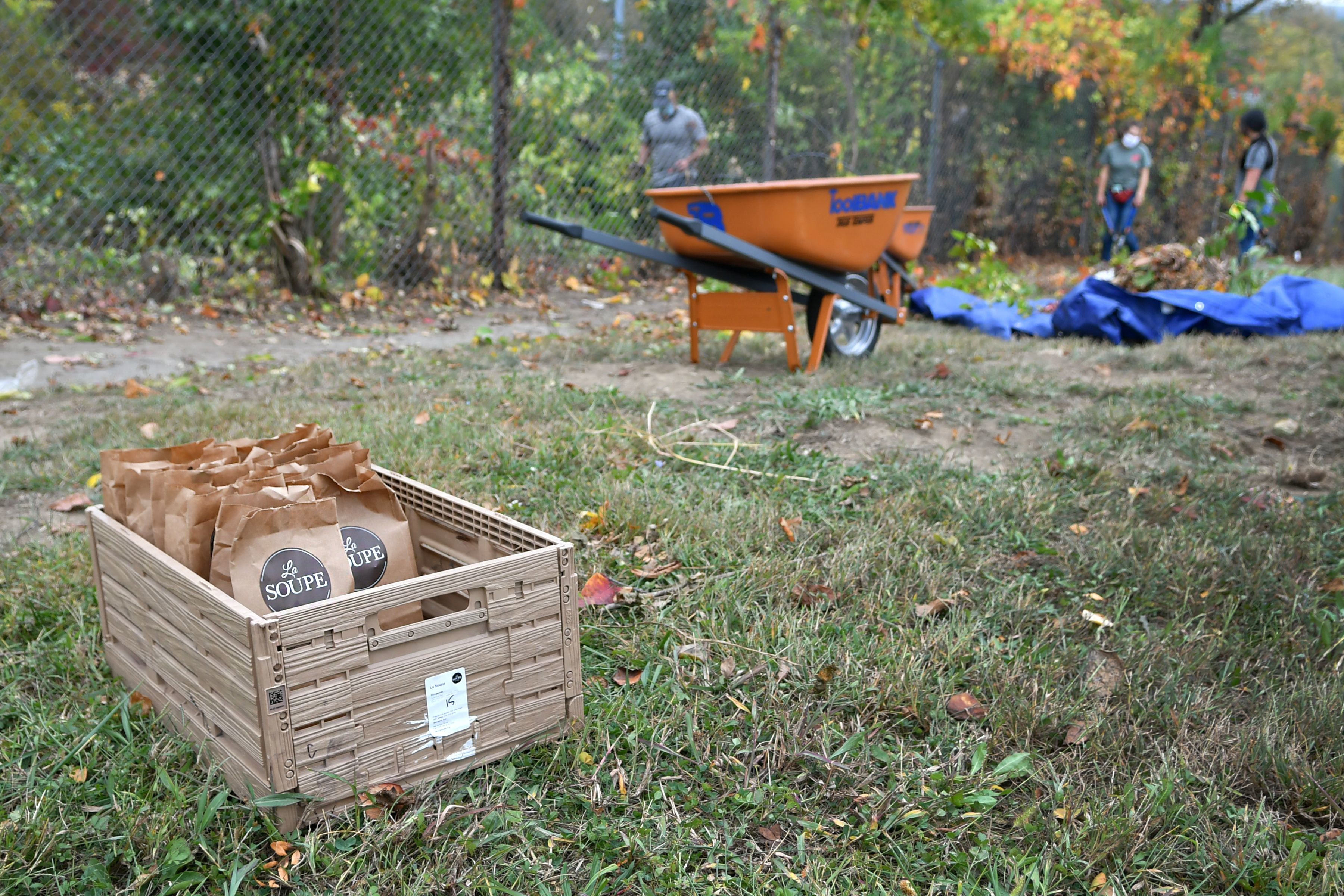 Did you know we partner with other non-profits to help make Rock the Block possible? One of those partners is La Soupe, Cincinnati's leading food rescue non-profit organization that uses a chef-driven model to RESCUE food either overordered, slightly damaged, or doomed for the dumpster, TRANSFORM this food in-house to create nutritious meals, and SHARE this food with the food insecure population across the Cincinnati area. Since 2014, La Soupe has rescued and kept over 2 million pounds of food from being wasted and relayed this food to those struggling with food insecurity across Cincinnati. 
This is the second Rock the Block that La Soupe has been a Partner.  A mutual friend of both HFHGC and La Soupe made the connection between our organizations making this wonderful partnership possible. 
Here is what Merret, from La Soupe, had to say about our partnership: "We pride ourselves in supporting other nonprofits and being of service to them. Habitat for Humanity helps so many, and we are grateful to be involved in feeding the countless leaders and volunteers. "Good things happen when great missions work together to help others!" Thank you, La Soupe for your partnership and your commitment to do good work.
We are so thankful for the work La Soupe does for the Cincinnati Community and for partnering with us to spread even more goodness right here in our community through Rock the Block. La Soupe will be providing our event staff lunches for training and Rock the Block, as well as providing all of the snacks for our volunteers.