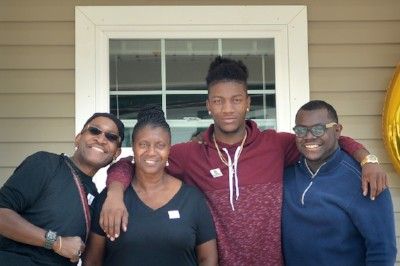 Habitat for Humanity Ohio has a plan to increase affordable homeownership opportunities across the state. We are requesting funding from Ohio's $5.6 Billion in State and Local Fiscal Recovery funds made possible by the American Rescue Plan Act passed by the U.S. Congress in March. Our proposal is to allocate $25 million to build, rehabilitate, and preserve 1,000 homes over the next five years.
You can help by contacting your state senator and representative to ask them to support this proposal. The amount is a fraction of the overall funding available to our state, but will have an incredible multiplier effect for Ohio's families.
Here's how:
read the proposal here
click on these links to find your representatives: Ohio House of Representatives    Ohio Senate
Send them an email with this language or your own words:
As your constituent, I am asking you to support a one-time investment of State and Local Fiscal Recovery Funds (SLFR) to expand access to affordable homeownership. Homeownership is simply out of reach for many Ohio families and you can do something about it. Families deserve stable, affordable homes to help ensure the health, education, and well-being of parents and children. We need to invest in the American Dream of homeownership, along with the supports that already exist for affordable rentals, homelessness prevention, and more.

Because Habitat for Humanity provides affordable, decent housing opportunities to hard-working Ohioans, and is the only provider of affordable homeownership in some communities, I support Habitat Ohio's proposal to allocate $25 million to build, rehab, and preserve 1,000 homes over five years.

Contact Sarah at sarah.reynolds@habitatcincinnati.org for more information on how to get involved.