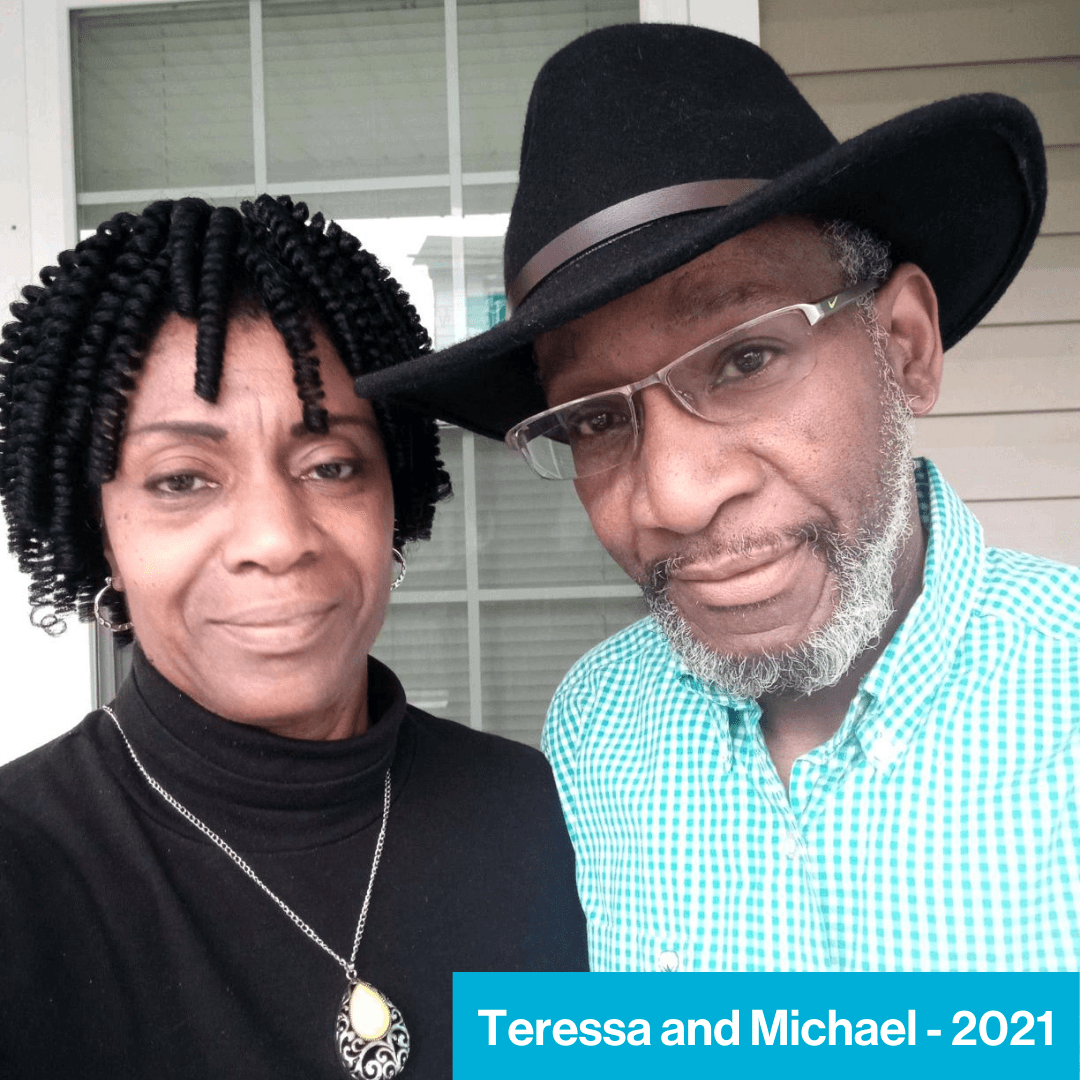 Meet the Daileys: Michael, Teressa, Jordan, and Mykael! Michael and Teressa are the owners of our 600th home that was completed in 2017. We had a chance to catch up with Mike and Teressa to see how they're doing 4 years later.
Michael and Teressa rented a home when Teressa's brother first suggested they apply to Habitat for Humanity. They say that Helen, our Family Services Director, was a huge help in getting their application set up, approved, and helping them pick out the perfect site. Because their home was so special, we were able to hold a big celebration once it was completed, something the Daileys are still thankful for to this day; "We still know some of those people [that came to the dedication]… one of them, a winemaker, was just here the other day to bring me a couple bottles of wine!"
Both Michael and Teressa take pride in their work gardening and landscaping around their home. Michael says, "There's nothing like it… it's your dirt, you can mow it, kill it, farm it, whatever." They're now working on making each room perfect one at a time. They are both retiring in the next five or six years, so they hope to get all the details right before then.
The best part of owning their home, is that it set their entire family up for success. Their youngest, Jordan, was renting a town home with some friends before they came to Habitat Greater Cincinnati. He was able to move in with his parents once the house was built. This allowed him to save up some money and decide what was next for him. He now lives in Chicago where he is a personal chef for a Chicago Bears running back, and he owns his own catering business. Their oldest, Mykael, is now a homeowner himself and is getting married in March! When asked if they think having the home influenced their sons' success, they responded with "Yes, I believe it did!" They said that having their sons build alongside them, attend the financial classes, and get to see their parents successfully manage their finances left a positive impression on them. Mike and Teressa, say that owning their home is "more-stress free, not having to worry about anyone else… The money that we were putting into the other place is now going into our own place."
Michael's advice to future homeowners is to "continue to serve, help your neighbors, and be a part of something greater than yourself." Teressa says, "enjoy the process, do everything you can to learn all about your process and your story… the experience, all the learning, is incredible."