Veteran Repair Program
Are you in need of a critical home repair and you or a member of your household served or is currently serving in the military? If so, we may be able to help! We proudly serve active duty military members, veterans, and surviving spouses of veterans who have been honorably or generally discharged from all branches of the military. Habitat for Humanity of Greater Cincinnati's Veteran Repair Program offers critical home repairs and modifications as an extension of our mission to build strength, stability, and self-reliance through shelter.
Repairs can be interior or exterior work performed to alleviate critical health, life, and safety issues or code violations, modification for accessibility, installation or extension of plumbing, mechanical or electrical systems, on an existing structure.
---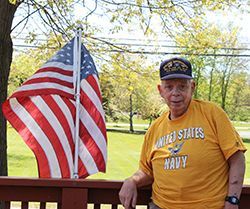 We believe every veteran deserves a safe, decent, and affordable place to call home. Our Veteran Repair Program is funded largely by the generous support of individual donors, corporations, and foundations.  Please consider making a donation by selecting the critical repair fund today, to help a veteran in the Greater Cincinnati area remain self-reliant through, safe, decent, and affordable housing. 
 
---
Learning to better serve those who have served
 Program Requirements:
The home must be owner-occupied.
Applicants must meet income guidelines.
The homeowner must be actively serving, a veteran, or surviving spouse of a veteran.
Household must commit to completing 8 hours of sweat equity** and pay a small percentage of the total cost of the repair (determined by household size and income).
Mobile homes are not eligible.
No felony convictions for anyone in household, over age 18, within past five years.
*Boone, Campbell, and Kenton counties in Kentucky; Dearborn and Ohio counties in Indiana, Butler, Clermont, Hamilton, and Warren counties in Ohio
**Due to COVID-19 sweat equity requirements are currently being waived. 
Examples of Critical Home Repairs include but not limited to:
Accessibility modifications such as ramps, grab bars, tub-to-shower conversions, etc.
Alleviation of code violations (documentation required upon request)
Roof repairs
Plumbing issues
Interior and exterior hazards
Sidewalk issues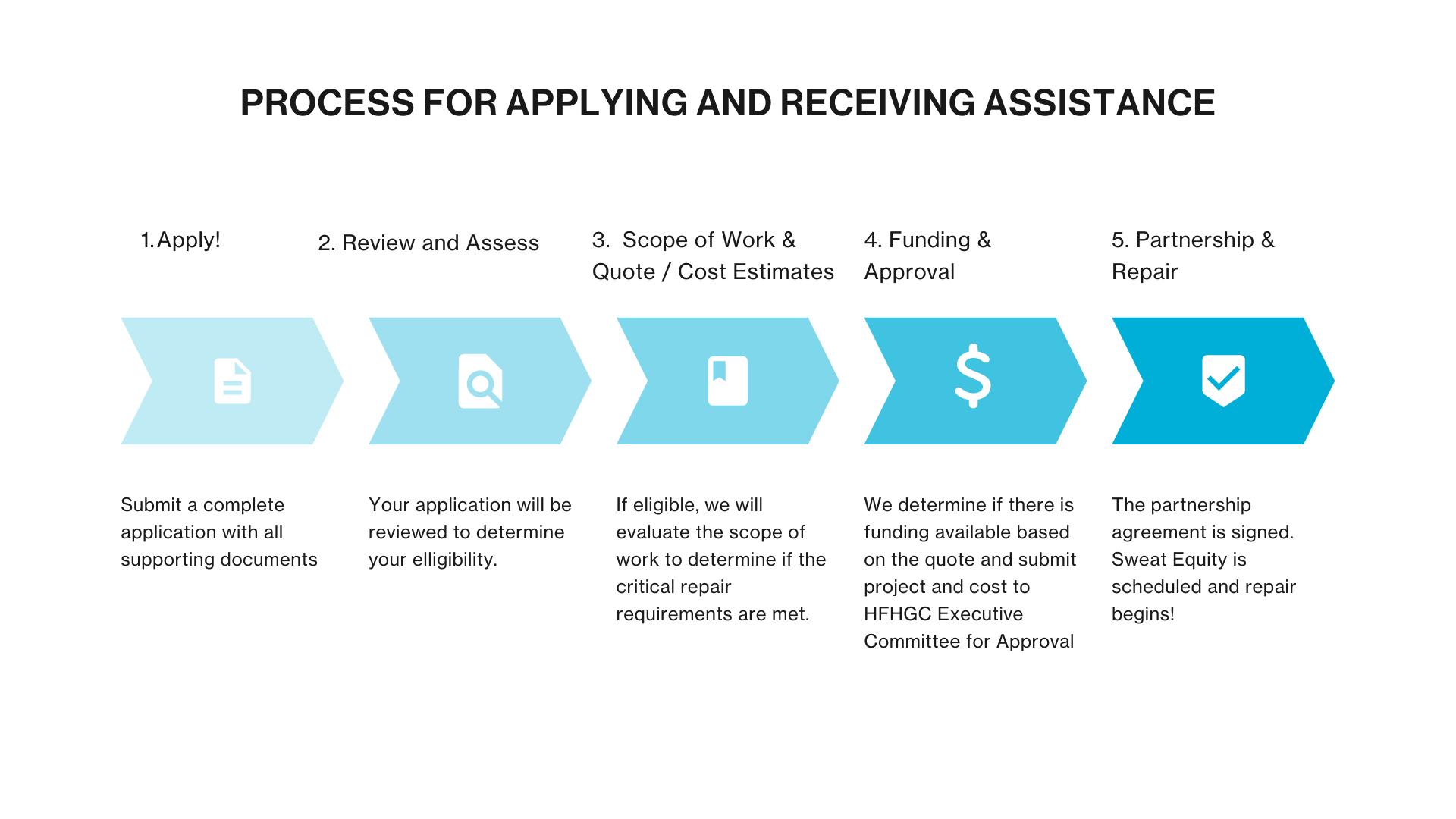 Confirm your household meets the income requirements
| Family Size | Minimum Monthly Income | Maximum Monthly Income |
| --- | --- | --- |
| 1 | $1,496.00 | $3,987.00 |
| 2 | $1,708.00 | $4,554.00 |
| 3 | $1,921.00 | $5,125.00 |
| 4 | $2,208.00 | $5,691.00 |
| 5 | $2,587.00 | $6,150.00 |
| 6 | $2,965.00 | $6,604.00 |
| 7 | $3,343.00 | $7,058.00 |
| 8 | $3,722.00 | $7,516.00 |
How to Apply
To download a print version of the Veteran Repair Program application click here.
To request an application be sent to you via mail click here.
Questions?
Please call us at 513-621-4147 and select option 8 or email repair@habitatcincinnati.org.

Thank you to our Veteran Repair Program Partners!
THANK YOU TO OUR VETERAN REPAIR PROGRAM PARTNERS!
---
We are dedicated to serving our veterans and helping to provide safe, decent, and affordable housing.