What is Rock the Block?
Rock the Block brings together hundreds of volunteers to support the home preservation goals and place-based investments of the communities where we are currently building homes. Twice a year, volunteers partner with neighborhood organizations to complete exterior home preservation projects, perform park maintenance, and refresh public spaces all across a single neighborhood. While volunteers paint, plant flowers, or pick up debris, they get to know other volunteers and the community around them.  See our impact in 2021.
Preserving Affordable Homeownership
Rock the Block is an extension of Habitat's Repair Program. The Repair Program seeks to preserve low-income homeownership and improve the quality of life for low and middle-income homeowners through holistic place-based investment. At Habitat Greater Cincinnati, our work includes critical home repairs, Aging in Place modifications, and Rock the Block. By investing in existing affordable homes, homeowners, and their communities, we can make a greater impact in the neighborhoods we serve.
Learn about our next Rock the Block:
---
How it Happens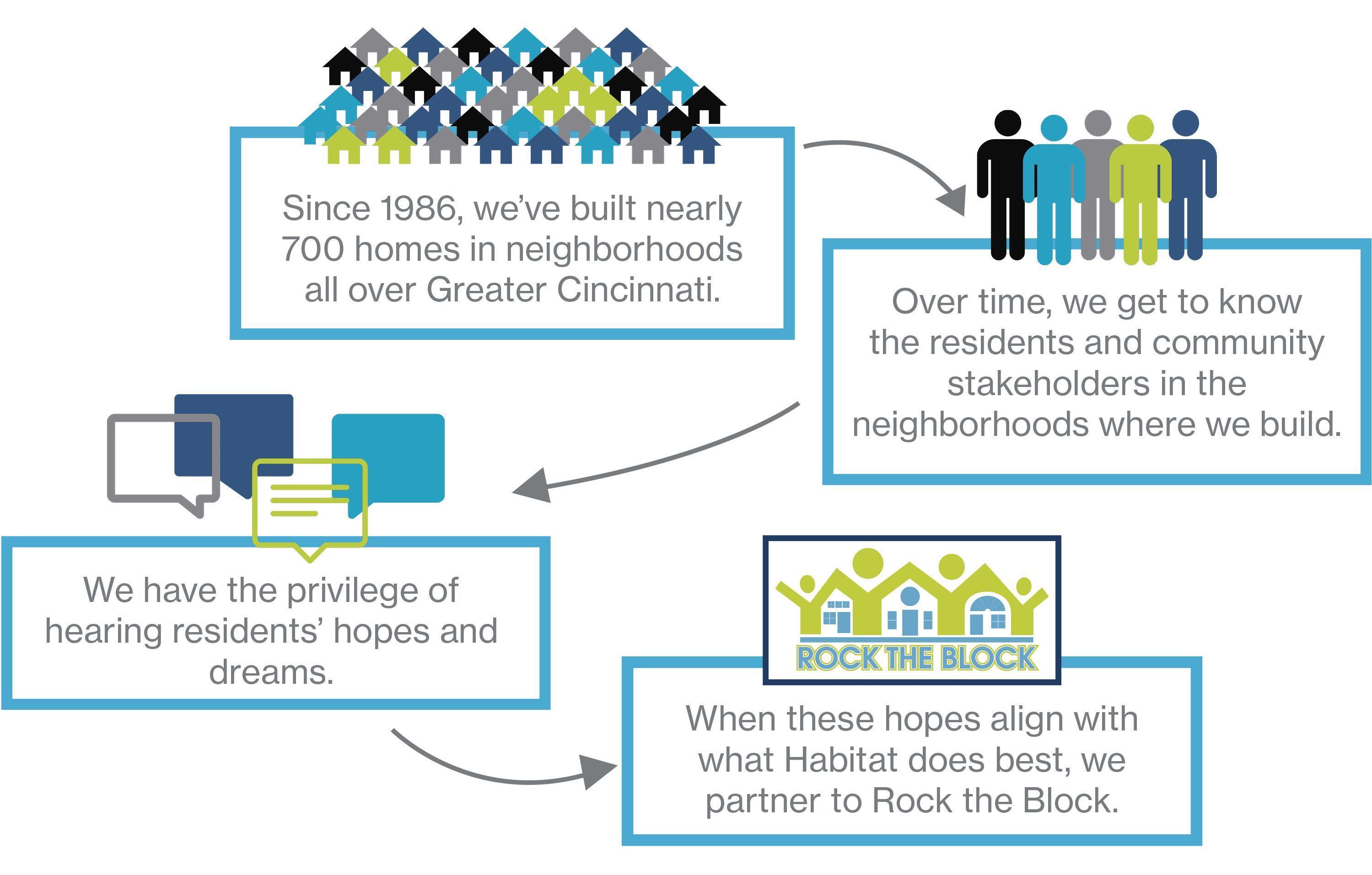 An Investment in Community
Rock the Block is an extension of Habitat's neighborhood revitalization efforts. Neighborhood revitalization is a collaborative approach to improve the quality of life for all residents in a neighborhood. Habitat invests in neighborhoods that often experience disinvestment. As we work towards a world where everyone has a decent place to live, we know that affordable homeownership is only part of the solution. 
What We Need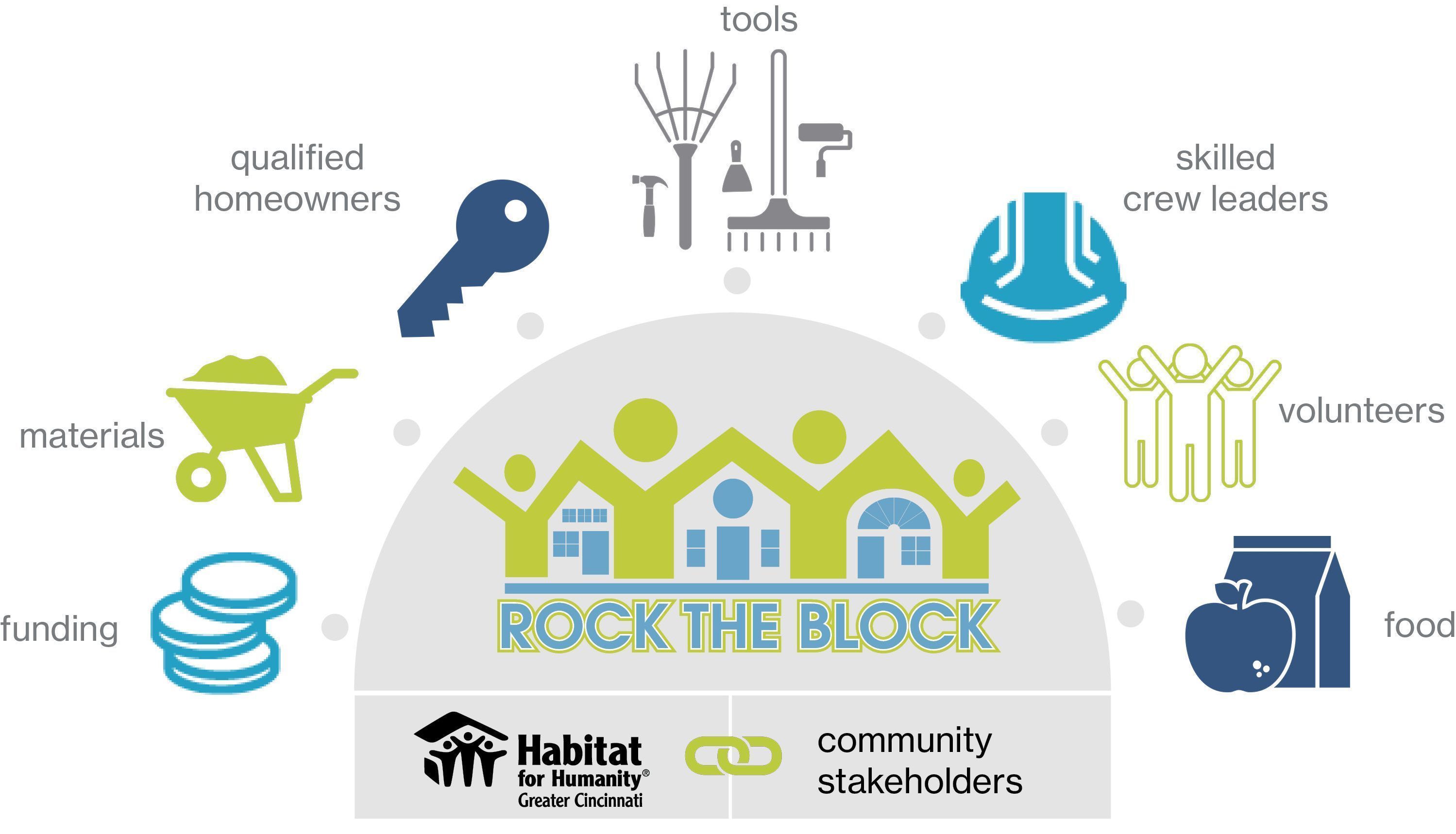 ---
Highlights from Past Rock the Block Events
Evanston September 11th, 2021